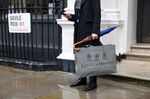 Hi, it's  Vinicy Chan and Irene Garcia Perez in London and Manuel Baigorri in Hong Kong. Today, we're exploring the failed attempt of one Chinese buyer to build an international fashion empire. Elsewhere, IPO activity is picking up, a Palantir co-founder raises a big startup round, and buyers consider returning past purchases.
Today's top stories
VW exceeds its Porsche IPO target within hours.
UnitedHealth prevails over DOJ antitrust lawsuit.
Chamath Palihapitiya winds down two SPACs.
Ex-CPPIB boss' startup with a Palantir co-founder raises a big round.
A poor fit
For his vision of transforming a small textile maker called Shandong Ruyi into China's own LVMH, Qiu Yafu spent $3 billion on a wardrobe that ultimately didn't fit.
The factory worker-turned-businessman lined up funds from the world's biggest lenders to buy tried but tired fashion brands from Paris to London—including a suitmaker to the kings of England.
He hoped that building a clothing empire housing names like Aquascutum and Cerruti 1881 would help China shed a reputation for lower-quality, mass-produced garments. Qiu, who hails from the hometown of the ancient Chinese sage Confucius, turned to philosophy to rally others to his cause.
But it seems Qiu neglected the more recent wisdom of Pharrell Williams—who has described fashion as "more feel than science"—because the Chinese tycoon's big bet is starting to unravel.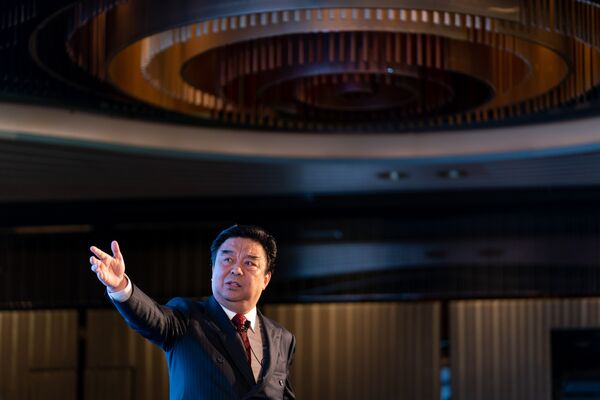 Having failed to rejuvenate brands like Gieves & Hawkes (the Savile Row tailor that's dressed King Charles III) that were already struggling with rising costs and stagnating demand for more formal attire, Qiu's empire now has creditors circling.
It could be a messy end to what was one of the big deal sprees that emanated from China around six years ago, when the country was encouraging companies to pursue rapid expansion overseas. Those deals have now all but vanished, with China's massive consumer market unable to come to the rescue of some takeovers agreed to during those days. To be sure, Qiu isn't the only one who's found that out.
The downfall of serial acquirers like Ruyi also means the end of a Wall Street gravy train. It's "very challenging" for advisory firms now that Chinese outbound deals "are pretty much gone," said Eric Li, head of global banking research at analytics firm Coalition Greenwich.
"Banks are making a lot less money in fees from China deals now compared to a few years ago," Li said.
International investors like Macquarie have already started picking off some of Ruyi's prized assets, while private equity funds have studied bids for other parts of the portfolio.
Click here for the full story. —Vinicy Chan, Irene Garcia Perez and Manuel Baigorri
M&A focus
Elon Musk and his lawyer will both sit for depositions related to Musk's embattled bid to walk away from his purchase of Twitter. The case is scheduled to go to trial on Oct. 17.
UnitedHealth has won court approval to acquire Change Healthcare. The deal was under threat from a DOJ antitrust lawsuit.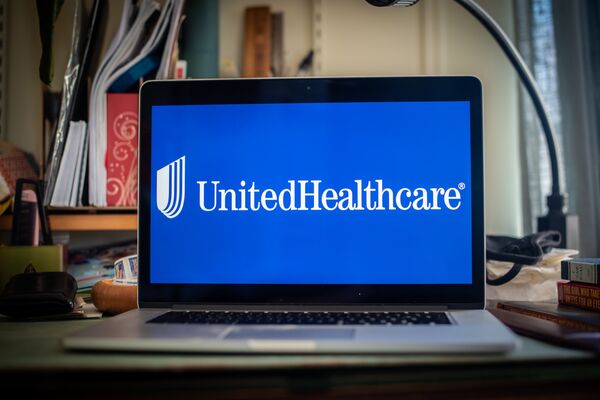 Tencent has pushed back against another report that it is looking to sell down investments in companies such as Didi and Meituan.
Chubb is in talks for a partnership with Hang Seng Bank, the Hong Kong-based lender owned by HSBC.
IPO watch
Within hours, Volkswagen attracted more investor orders than necessary to cover the $9.4 billion Porsche IPO. This comes after the IPO was announced over the weekend. Trading is expected to start on Sept. 29.
Qualcomm-backed drone maker IdeaForge is considering a Mumbai IPO as soon as the first quarter of 2023. The potential listing could raise $125 million at a valuation of $700 million, reports Baiju Kalesh.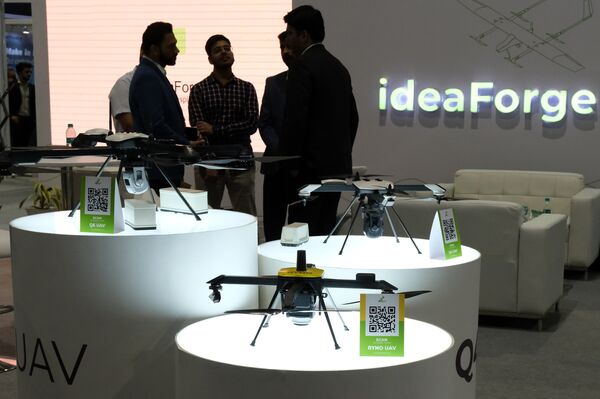 Smart car technology company ECARX Holdings is exploring a Hong Kong listing after completing its impending merger with COVA, a US-based SPAC.
A small New Jersey broker is behind some of the wild swings in some small US companies after they go public. Read more about Network 1's mysterious listings here.
Chinese EV maker Leapmotor is in talks for cornerstone commitments from five investors ahead of an upcoming Hong Kong IPO, which could raise as much as $1 billion. These earlier investors could pick up about one-third of the offering, write Pei Li and Filipe Pacheco.
Private equity pulse
Genstar is considering a sale of industrial software maker Prometheus. The firm could be valued at about $6 billion, report Kiel Porter and Liana Baker.
First Sentier is weighing a sale of French energy firm Coriance. Click here to read how much the district-heating operator could be worth.
Blackstone has agreed to sell UK holiday resorts operator Butlins back to a former owner, the Harris family, for $343 million, writes Benjamin Robertson.
SPAC wrap
"SPAC King" Chamath Palihapitiya is winding down two blank-check firms after a hunt to find targets to take public came up empty as the industry fizzles.
VC report
Opto has raised $145 million in a Series A funding round led by Tiger Global, giving the newly launched platform a valuation of $475 million. The firm is led by Mark Machin, former head of Canada Pension Plan Investment Board, and Palantir co-founder Joe Lonsdale.
Who's news
JPMorgan has appointed Wai Mei Hong as senior country officer for Singapore effective Oct. 1, in addition to her existing roles. Hong replaces Edmund Lee, who will become the bank's vice chair of Asia Pacific.
Michael Casey, an energy pipeline banker at Goldman Sachs, is leaving the firm, Crystal Tse and Kiel Porter report.
Best of the rest
Blackstone has pledged to hire 2,000 refugees across portfolio.
Kinross will do a buyback after talks with Elliott.
Nasdaq makes first push into crypto.
Biggest question about a TikTok IPO isn't when, but how.
Here's what Jamie Dimon will say at the Capitol this week.
BofA's CFO wants to add some investment bankers.
Citi ups diversity targets after meeting goals.
Got a tip or want to send in questions? Email dealsnews@bloomberg.net, or Tweet/DM @bloombergdeals or any of our reporters.
— With assistance by Ben Scent, and Anjali Cordeiro
Original Post: https://www.bloomberg.com/news/newsletters/2022-09-20/chinese-mogul-s-3-billion-fashion-bet-is-unraveling